KATO SHIGEAKI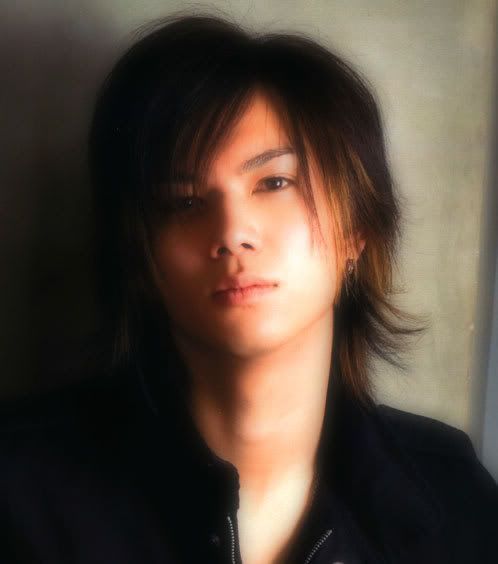 * Name: Kato Shigeaki (加藤成亮)
* Nickname: Shige, Ge-shi, Kato-kun, Shigeko
* Birthday: 1987.7.11
* Zodiac sign: Cancer
* Birthplace: Osaka, Osaka Prefecture, Japan
* Height: 175cm (5'9")
* Weight: 55kg (121 lbs)
* Blood Type: A
* Pets: Dog (Nana - miniature daschund)
* Radio Show: SHIGET TOGETHER
* ESSAYS : Myojo
*
Groups he has worked with: BAD, KKK, NEWS, J-support



Filmograpy:


* Kakure Karakuri (TBS, 2006)
* Gekidan Engimono Car Radio ga Owareba (Fuji TV, 2006)
* Busu no Hitomi ni Koishiteru (Fuji TV, 2006)
* Gekidan Engimono Ie ga Tooi (Fuji TV, 2005)
* 3 nen B gumi Kinpachi sensei 6 (2002)
Solos:
1. Survival 2005
2. HAPPY MUSIC 2006
3. Cacao 2007
4. Chiarizumu ( Duet with Koyama Keiichiro) 2007
Composed songs:
1. Over (composition with Tegoshi Yuya) 2004
2. Trash box (Tegoshi Yuya Lyrics and his music) 2005
3. Just do it! (Writing the lyric composition) 2005
4. HAPPY MUSIC ( lyric composition) 2006
5. Road (Tomohisa Yamashita's lyric & his music) 2006
6. Cacao (lyric composition) 2007
★
25 Rockstar Facts:
★
Koyama has a special nickname that he uses only for Shige when he wants to annoy Shige - it is Shiggy-chan. ( Based off Ziggy)


Shige is afraid of caterpillars or any creepy crawly creature like it



He goals to be fluent in English and watches and listens to Western Music all the time. The boys call him the resident Western Music expert. ( though he fails sometimes)



He brings a small notebook with his notes everywhere, to study in between takes, or in trips. He has good grades in school.He is attending Aoyama University and taking up Law.


He auditioned Johnny's Entertainment April 17, 1999 and was accepted at 8:00 AM.


He used to be in B.A.D ( Beautiful American Dreams) and Johnny's Juniors as well as J-Support KKKity.


He got his dog NANA from Yokoo Wataru of Kis-my-Ft2.


The sempai he looks up most to is Koichi Domoto who formed KKKity and J-support.


Shige denies the Kansai Dialect but occassionally slips into it.



He went to the same pre-school with Hmanaka Bunichi (Johnny's Juniors)


He is a really good basketball player . He also knows how to play Tennis.



He loves motorcycles and wishes he had one, but his mom is too nervous to allow him to buy one. He also likes fast cars: his favorite is Nissan Skyline and the 350Z


Shige talks fast and has a "Trigger Finger" for the cellphone. He texts back the fastest and answers the fastest.


He writes his blog from the point of view of a fictional cat named "Wagahai." This is a parody he did based off of Natsume Soseki's "I am a cat." which is his favorite book.


He likes Red Hot Chili Peppers, Linkin Park and Green Day.


He loves curry, miso ramen, food from Miyazaki Food ( restaurant?) and the ramen from Koyama's Mom's Ramen Shop


He writes a lot of stories and poems. You can always see him scribbling something down everywhere, even on a napkin ~ Massu


He goes to the gym (when he's not lazy) every week. He wants to have muscles like Massu.


His guitar is a Fender Squire Stratocaster. His dream guitar is a Rickenbacker 360 with a hollow body.


He rarely cleans his room, it has books everywhere, DVDS and music sheets. He says he loses things when he cleans, but his clothes are always in a hamper.


He always has his IPOD and his recorder with him and sometimes sings/talks to it when he has ideas He writes a lot of stories and lyrics. ~Tegoshi Yuya


His worst experience with a fan was getting ignored in the Shinkansen while the fan was watching shounen club on her IPOD beside him. He intends to change this and want everyone to know who he is.


He is the self-proclaimed master of Tekken 5 and SNK. He likes video games a lot. He plays an MMORPG when he has free time. He likes the Final Fantasy Series.


Shige knows how to cook, when he needs to. ( If instant food qualifies as cooking and some riceballs.) He would rather buy from a restaurant than cook, he is too lazy for preparing and clean up.


Shige is a genius at a lot of things, except cameras and scissors, and then he fails..
Kato Shigeaki's favorite present from a fan was a plushie made of himself with his Happy Music costume. He has it in his locker in JE and brings it to performances and concerts to remind him to work hard for the fans. ** NEW FACTOID**

★
ROCKSTAR LINKS
★
i need more Shige links.. ONEGAI
If you have links please provide!! I want Ryo related features, links, picspams downloads and more!
04.08.07 SC Chiarizumu Review
Reinvention: 8 Years of Rockstar Love
Happy Music Forums
Pretty Boy- Shige
shigeaki-kato.com
★
ROCKSTAR DOWNLOADS and VIDEOS
★
ALL OF THEM IN MEGAUPLOAD . Comments are love.
SC Performance - Survival
Shige Bitches at Koyama (w/ Ya-ya-yah)

Shige Touch Interview
KKK Performance
Shige Yumenogatari (sp) with Koyama
04.30.06 HAPPY MUSIC ( No Sound. Good video no sound. )
04.09.06 HAPPY MUSIC (With Sound)
Survival SC performance HQ
ROCKSTAR AUDIO

everything is in MP3

Songs
Kakao
Chiarizumu
Over - w/ Tegoshi Yuya
Road - w/ Yamapi
Shiget Together

Shiget Together 05-11-06
Shiget Together 26-11-
Shiget Together 04-08-07 (wav)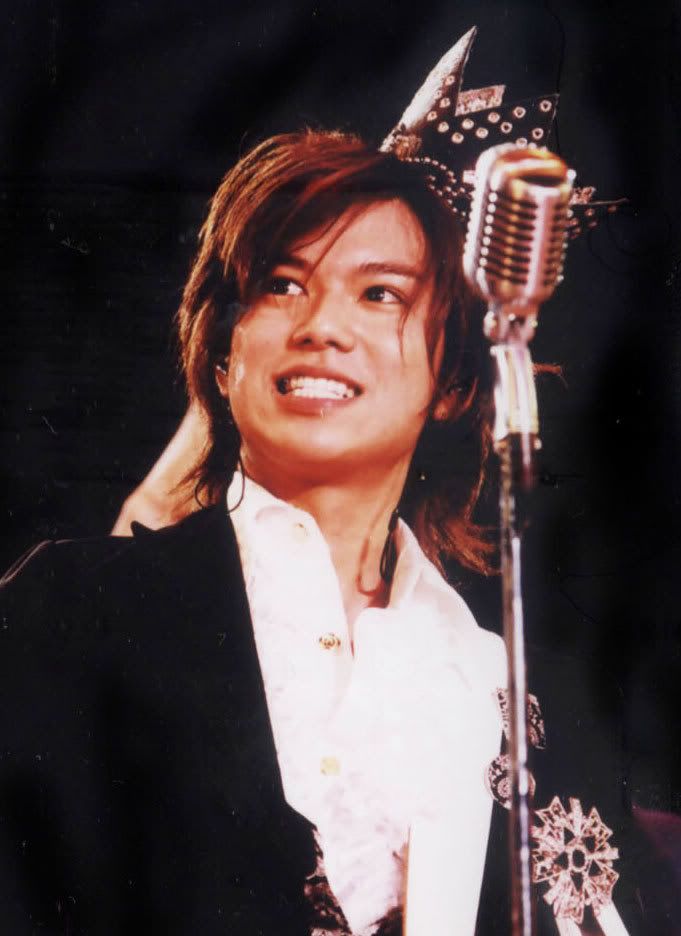 Marikit ♥
Shige

How do I begin to describe how much I love the rockstar? I don't know but for sure that he is one of my strongest muses and favorite guys in the world. Shige is NEWS' Rockstar and Genius. The boy is so smart! I love him! He's also very creative ( I love wagahai!
) He's the BEST!! ( and he's a fictional cat wtf!!) He's also very deep and he seems mysterious.
Sometimes, you really do not know what goes on in the mind of Kato Shigeaki. It seems that his brain is perpetually turning, making music, creating worlds and simply thinking ideas that is unique to him. I love reading his essays in Myojo. It gives me an insight on the person that is Shige. And I fall more.
Shige to me is a character. He's my strongest muse. (I am only writing a
6 Chapter fic
on what I think is going on with him) And I think that he is trying to change his image. He wants to be known more, and he should! He has a lot of talent and the looks to go with it. Shige, I love you... you're the best Rockstar a girl can ever have... He is my
ROCKSTAR PRINCEPICTURES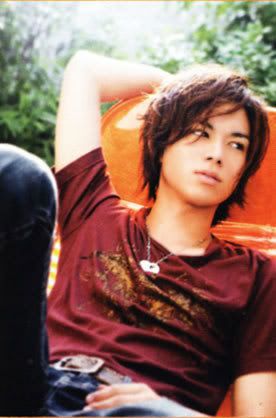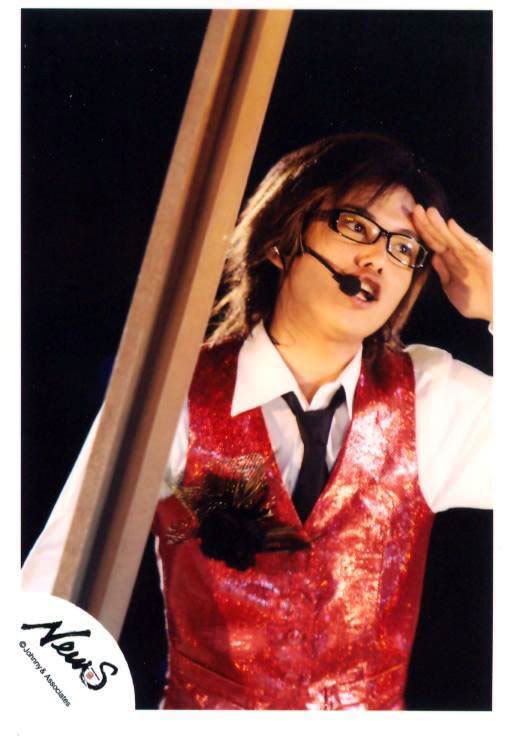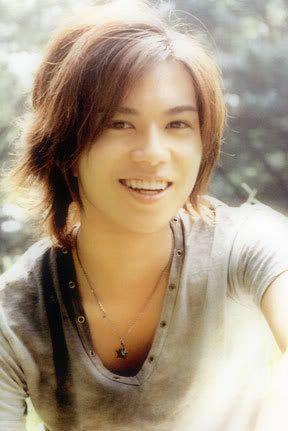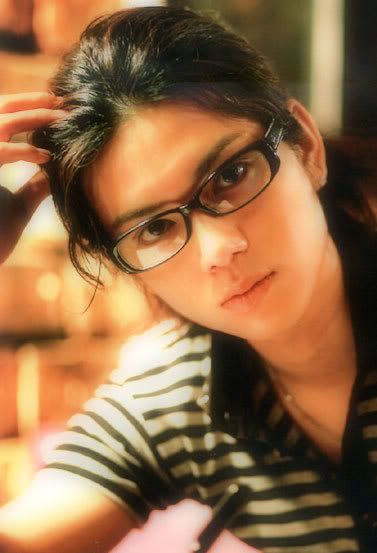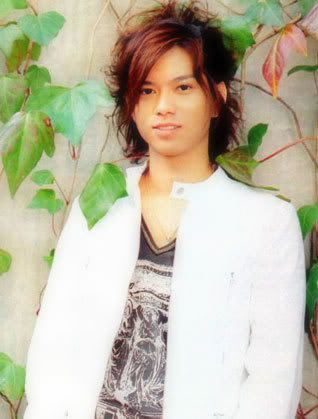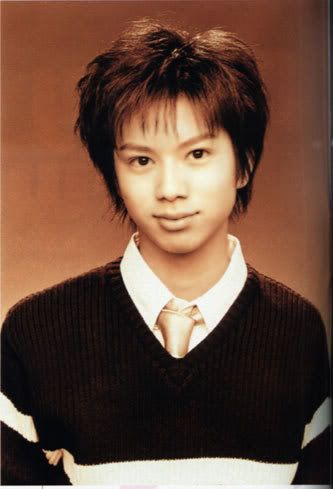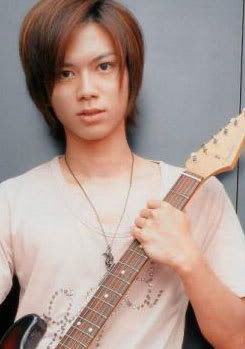 info from JP BBS, NEWS FANS! THE INTERNETZ and MORE
Current Mood:
flirty
Current Music: Chiarizumu - Koyato